Airway Health
Avoiding Mouth Breathing
Arlington Smile Center is different from most dental offices because we encourage parents to stay with their child throughout the visit. Another distinction that sets us apart is that Dr. Roca sees one child at a time and sets aside one full hour to focus on your child's first dental cleaning. She sees all first-time pediatric patients herself for the entire visit. At subsequent check-ups, once she feels your child is not scared or hesitant, she "promotes" patients — when they are ready — to our hygienist. We want children to form a bond with Dr. Roca so they get to know and trust her. Dr. Roca invests in developing that trust over several visits until she feels each child knows that going to the dentist is fun and not scary!
Dr. Roca has done extensive training in children's dentistry and is always on top of the latest information regarding children's oral health. She is known for making every child feel special using her own unique style. Many parents say their two-year-old will never sit in the dental chair and cooperate, but then Dr. Roca works her magic and 9 out of 10 children do not shed a tear in her chair. She starts all first visits letting each child touch, feel, hear and play with all the tools she uses during their first appointment. She lets them choose their favorite flavors of paste and fluoride and, of course, pick out their favorite toothbrush and get a toy from the treasure chest.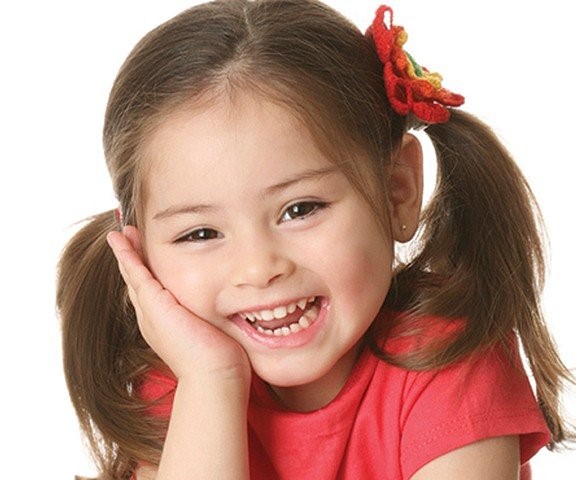 Our office is very kid-friendly with lots of toys, video games, iPads, books and TV shows to keep kids feeling like they can have fun at the dentist.
Your entire family deserves a healthy smile! Dentistry for children with poor oral habits or health should concentrate on getting to the cause of their problems. The focus should be on prevention and eating the right foods for healthier, straighter teeth.
Give us a call today at 703-237-7622 to schedule a visit for everyone.