No More "Gummy" Smiles
Do you have an uneven gum line? Do your gums cover too much tooth and make you unhappy with your smile? Did you know gummy smiles usually occur because of mouth breathing and continue to become more "gummy" over time? Here at Arlington Smile Center, we can help you naturally achieve less of a gummy smile using appliances from Myobrace® and HealthyStart®. We also offer gum contouring, also known as tissue sculpting, that can give your gums a more even, pleasing shape with our new LightScalpel®, a state-of-the-art CO2 laser.
Did you know something as easy as releasing a lip-tie can reduce your gummy smile? Once your lip-tie is released, along with myofunctional therapy, your lip will naturally lower and not be held up by the lip-tie.
This is an example of gingival contouring on our patient to get her two front teeth to have even gums.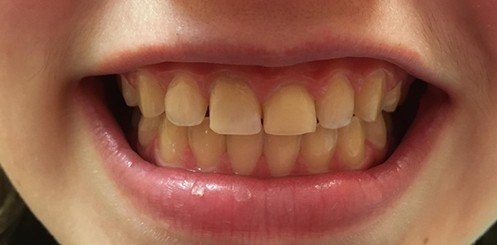 Notice how the gum is longer on her upper left front tooth.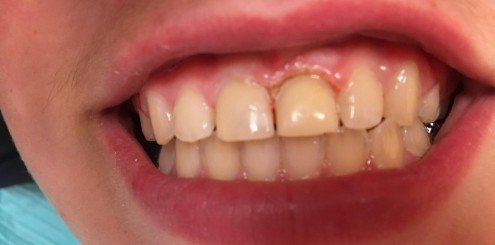 The patient let me cut her gum to get a more ideal cosmetic result. This is day of surgery.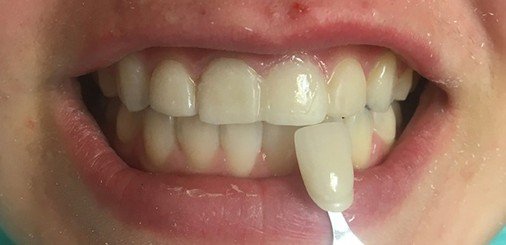 Temporaries for her four front teeth. Making her Lumineers and picking the color.
Schedule a consultation to learn how laser treatment, lip-tie release, Myobrace, HealthyStart and myofunctional therapy could help you with your gummy smile by calling 703-237-7622.