Relief and Relaxation
During dental treatment, if you would like pain relief applied to your joints or back, Dr. Roca will place the Magic Massage TENS unit for you. It also can be a great way to distract you from your dental treatment.
The Ultra 1610 has been certified safe by the FDA as an over-the-counter TENS unit and powered muscle stimulator. No prescription is necessary. Available therapies include deep tissue, chop, knock, kneading, stroke, acupuncture, butterfly, effleurage, sports mode, Thai and more. This is reported to be the most advanced neurostimulator ever designed with more features, therapies and power than before. Offering both TENS (transcutaneous electrical nerve stimulation) and EMS (electronic muscle stimulation), the Ultra 1610 can be programmed with a variety of massage therapies depending on your pain relief or muscle conditioning needs.
Each massage therapy can be set to a specific intensity level from soft to strong (1-20), giving you the flexibility to design a pain relief treatment targeting your particular ailment. A convenient 60-minute timer can be set for your therapy session with increments of 10 minutes. The Magic Massage Ultra 1610 may help manage pain symptoms from common ailments like arthritis, plantar fasciitis, carpal tunnel, tendonitis, sore muscles; chronic back pain, shoulder pain, knee pain, neck pain and elbow pain; and major relief for TMJ pain or intense face pain caused by inflamed muscles.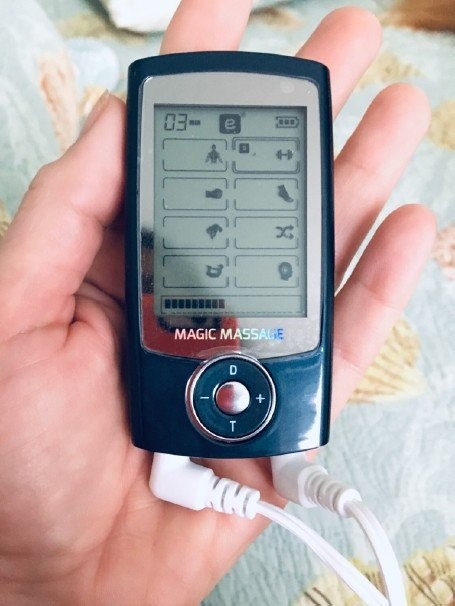 Call our office at 703-237-7622 to learn more about how we can make your dental visit comfortable and relaxed.