A Comprehensive Approach
The most important way to prevent cavities is great daily hygiene, with brushing and flossing. But we also want to catch cavities early, so we use a variety of methods to do that. First is a visual screening, along with periodic digital X-rays. The application of fluoride varnish and sealants can protect enamel from decay. We also use a laser scanner, which can catch cavities when they are very small. Then we can use CURODONT™, a special gel that helps teeth remineralize, eliminating those small cavities without the need for fillings.
What Is Xylitol and How Does It Reduce Cavities?
Xylitol is a natural substance found in fruits, berries, mushrooms and many vegetables. It is highly effective in fighting tooth decay and has been endorsed by dentists worldwide as a way to help children and adults avoid developing cavities. In addition to being found in many natural foods, xylitol can also be purchased in products such as chewing gum, tablets, toothpaste, mouthwash and candy as an alternative to sugary sweets.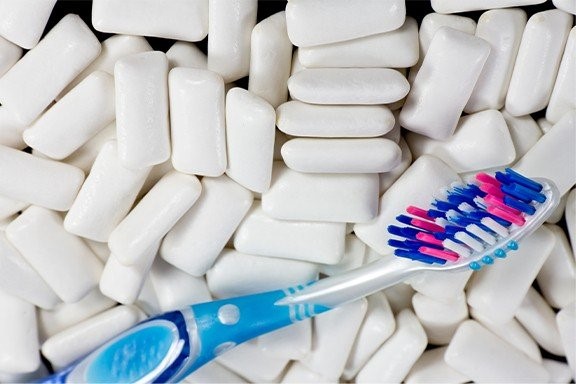 Don't delay! Call us now at 703-237-7622 to schedule your next preventative visit, or to ask us any questions about your routine care.