Clear Partials and Custom Dentures
Custom Design for Excellent Fit and Function
For some patients, traditional dentures or partial dentures are the best option for missing teeth. At Arlington Smile Center, we custom-design your dentures for a perfect fit that holds them securely in place. That means comfort as well as confidence! They won't click noisily or shift around, making speaking and eating easier. Our clear partial dentures fill a space where you may be missing one or more teeth, and they are made with affordable, metal-free materials. Gone are the metal clasps from the past.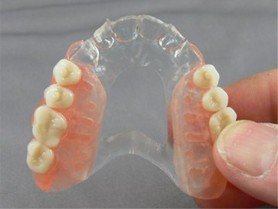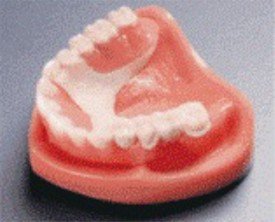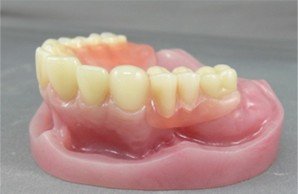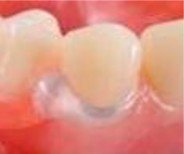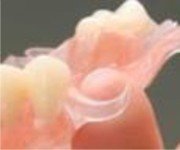 Actual Patient
First, we took care of this patient's gum health. After Invisalign® treatment, we created a cosmetic partial to replace her upper right tooth and a fixed bridge to replace her lower left tooth.
Before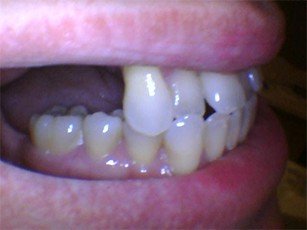 Before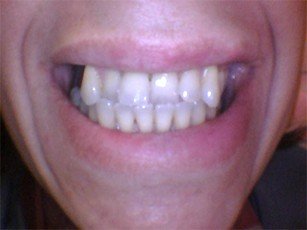 Before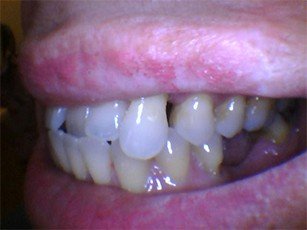 After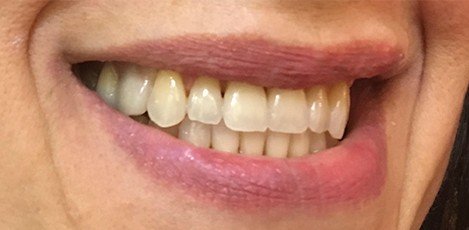 After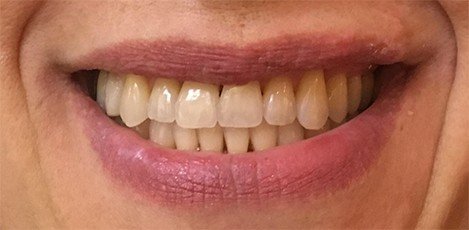 Want to learn more about clear partials and custom dentures? Call 703-237-7622 to schedule an appointment now.