Would you like to write a review?
Google reviews are extremely helpful to us. You will need a Gmail account to load the review page.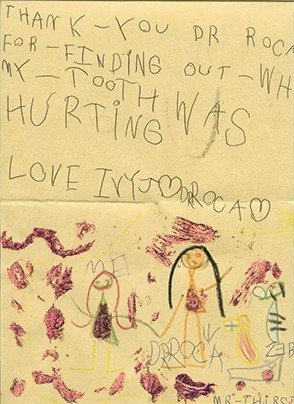 Thank you, Ivy, for your beautiful drawing! It made our day.
"Hi Dr. Roca – My 5-year-old daughter, Ivy, had her first dental visit with you last week, and is STILL talking about it! She made this card for you all by herself (with a little spelling help from me), and couldn't wait to send it! Thanks!"

We're proud of our patients' satisfaction and would love for you to join them! Call our office today at 703-237-7622 to schedule your first visit.